Increase revenue by empowering cardholders to update any card on any site.

The Problem
Updating cards online is a nightmare for cardholders that leads to a financial burden for card issuers. During the card issuing process, the issuer is vulnerable to:
Less Card Use due to the laborious task of updating cards on file
Lost Top of Wallet® Status when cardholders begin using other cards in their wallet for convenience
Lost Revenue and Customer Attrition as a result of declined transactions at critical moments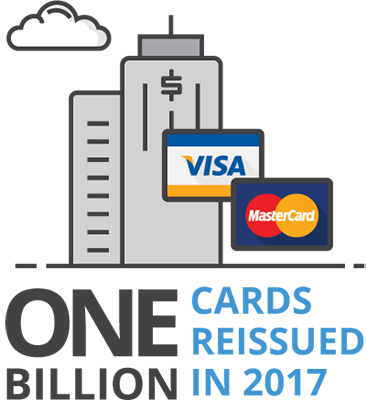 CardSavr® enhances cardholder experience and recaptures card revenue.

The Solution
CardSavr is a card-on-file API built to help cardholders seamlessly update their new or reissued cards anywhere they pay online. Cardholders access CardSavr's updating experience in the issuer's various digital web and mobile experiences.
We use machine learning technology to build a crowdsourced database of automated robotic processes that can be performed on existing merchant sites. CardSavr does not require any opt-in integration with individual merchants.
Virtual browser technology performs the card updates on the user's merchant site accounts and saves it on their behalf. The entire process of updating payment information online is carried out in seconds.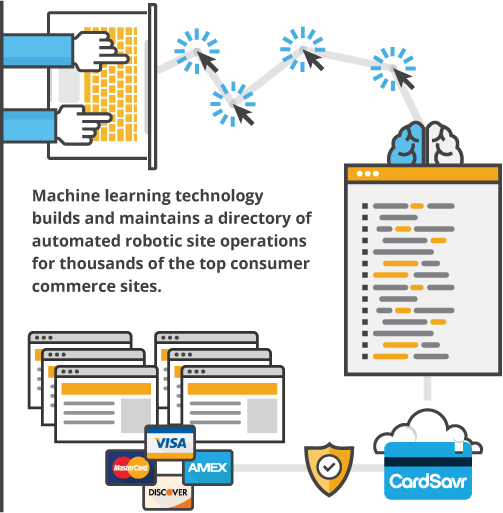 Own Top of Wallet®. Get new cards into circulation faster, on more websites.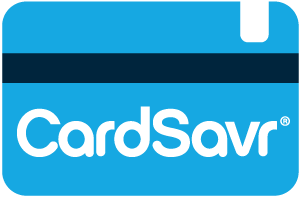 The ever-growing list of sites we support
CardSavr Value
Issuing cards does not stop at activation.
Make your card Top of Wallet® with the only service that helps cardholders simply and instantly update cards everywhere they pay online.
Increase transaction volume and card revenue by getting cards into circulation faster and on more sites. With CardSavr, you gain insight into where cardholders store your card online while making it easier for them to manage it.
Provide frictionless cardholder experiences and inspire card loyalty.
The CardSavr platform's streamlined process updates any card on any payment site. With CardSavr, you get 100% control of the user experience to help the cardholders get the most out of their card and increase cardholder lifetime value.
Let's get started.
Contact us today to bring the CardSavr experience to your cardholders.